How to Make Bread and Arugula Meatballs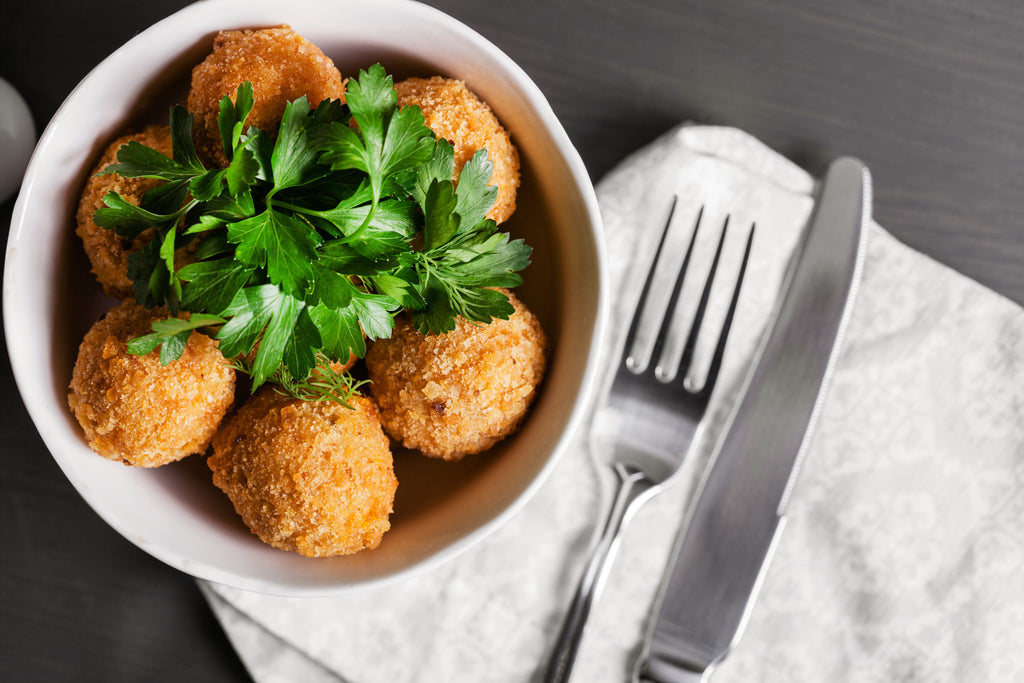 A fantastic way to make use of that stale bread in your pantry, bread and arugula meatballs are a quick and simple recipe that are sure to please both adults and children alike. The peppery taste of the arugula, paired with the fresh garlic and olive oil, elevate the bread into a cohesive dish that can be prepared in advance.
Ingredients for Bread and Arugula Meatballs:
Preparation of Bread and Arugula Meatballs:
Put the bread in a bowl of water and wait for it to absorb the water, then squeeze it and crumble it into a large bowl.
If there are any roots, cut them off and wash the arugula thoroughly by soaking it in water and baking soda, then rinse it thoroughly and pat it dry with a clean towel.
Peel and finely chop the garlic. Finely chop the arugula. Add both the garlic and arugula to the bowl with the crumbled bread. Add your Taycte DOP Canino EVOO to the bowl and mix everything together.
Line a baking sheet with parchment paper, moisten your hands with water and take a small amount of the mixture and form it into a ball, then place the balls in the baking sheet, making sure to space them apart a little.
Continue doing this until you have used up all the mixture. Drizzle some additional oil on top of the balls and bake them in a preheated oven using the grill setting for about thirty minutes, or until they are fully golden brown.
Once they are done, remove them from the oven and serve immediately. The bread and arugula balls can be served either warm or at room temperature.