How to cook Vegetarian Lasagna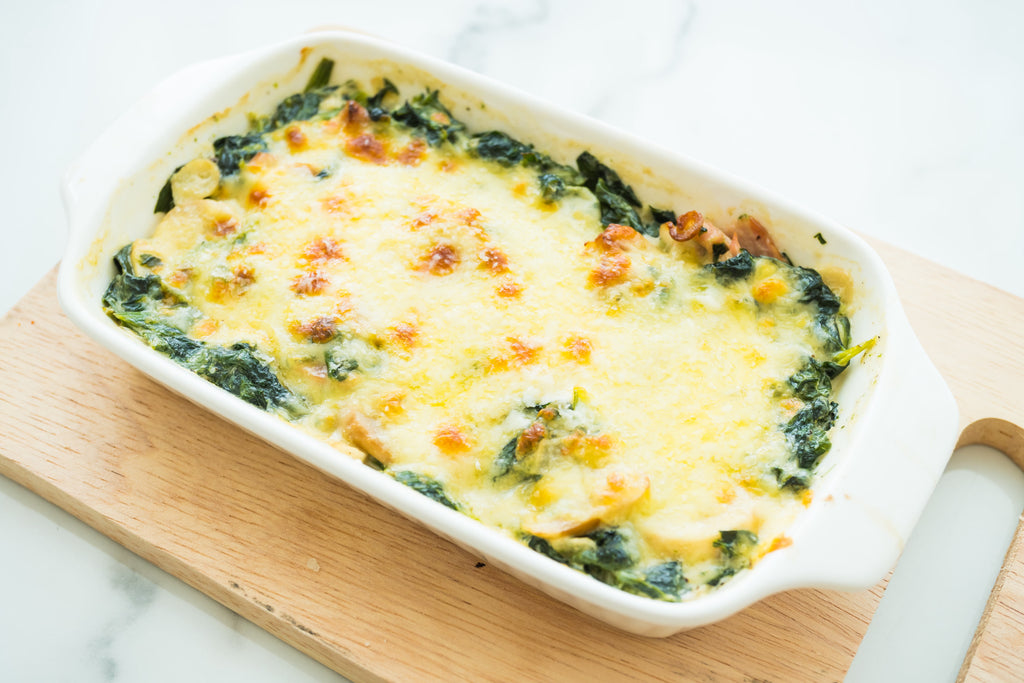 A traditional Italian dish, lasagna is at the heart of any authentic Italian meal. Today, we're going to make the vegetarian version of a traditional Italian lasagna. Vegetarian lasagna is made with alternating layers of colorful vegetables and béchamel sauce separated by pasta and is lighter than the traditional, meat-laden lasagnas served in the United States. This dish is easy to prepare and, as with all lasagnas, can be prepared in advance and reheated for second and third helpings.
The vegetables used to make the lasagna can vary depending on the season you're cooking during; our recipe below uses ingredients that are in season in the early Spring.
Ingredients for Vegetable Lasagna (serves 4):
250 g of egg lasagne
250 g of béchamel sauce
300 g of fresh ricotta or mozzarella cheese
300/400 g of fresh spinach
50 g of Parmesan cheese
Salt and pepper to taste
Nutmeg to taste
Instructions for preparing Vegetable Lasagna:
Preheat the oven to 400° Fahrenheit (200° Celsius)
Clean and wash the fresh spinach, then boil in salted water for about 10 minutes; drain afterwards.
Sauté the spinach with a little olive oil, salt, pepper and nutmeg. Remove from heat and mix in the ricotta and one third of the Parmesan cheese.
Butter a baking dish with the remaining butter and place a first layer of pasta. This will serve as the first layer of lasagna; the butter is critical to ensure the lasagna does not stick to the pan.
Add a thin layer of the spinach and ricotta mixture.
Add another layer of pasta.
Add a layer of béchamel sauce
Repeat steps 5 through 7 until the sauce and ricotta mixtures have been used.
Sprinkle with the remaining Parmesan cheese and bake in the oven for 25 minutes.